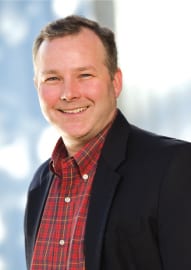 Tim Griffin grew up in Magnolia, Arkansas, a fifth-generation Arkansan and the youngest son of a minister and teacher. He was first elected the lieutenant governor of Arkansas on November 4, 2014 and is currently serving his second four-year term. He is focused on growing jobs through aggressively pursuing economic development, more parental choice in education and boldly reforming state government.
From 2011-2015, Griffin served as the 24th representative of Arkansas's Second Congressional District. For the 113th Congress, he was a member of the House Committee on Ways and Means while also serving as a Deputy Whip for the Majority. In the 112th Congress, he served as a member of the House Armed Services Committee, the House Committee on Foreign Affairs, the House Committee on Ethics, and the House Committee on the Judiciary. In Congress, he advocated for bold tax reform and entitlement reform to grow jobs and reduce the national debt.
During the Bush Administration, in 2006-2007, Griffin served as U.S. Attorney for the Eastern District of Arkansas and previously as Special Assistant to the President and Deputy Director of Political Affairs for President George W. Bush at the White House.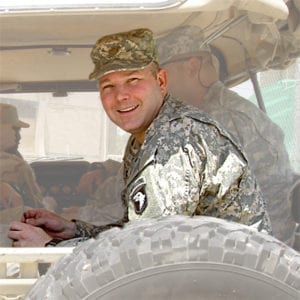 Griffin has served as an officer in the U.S. Army Reserve, Judge Advocate General's (JAG) Corps, for over 25 years and currently holds the rank of colonel. He was mobilized to active duty in 2005 as an Army prosecutor at Fort Campbell, Kentucky, and served with the 101st Airborne Division (Air Assault) in Mosul, Iraq, for which he was awarded the Combat Action Badge. He is currently serving as the Commander of the 134th Legal Operations Detachment (LOD) at Fort Bragg, North Carolina. In July 2018, Lieutenant Governor Griffin, in his capacity as a Lieutenant Colonel in the United States Army Reserve, received his master's degree in strategic studies as a Distinguished Graduate from the United States Army War College, Carlisle Barracks, Pennsylvania.
He graduated from Magnolia High School, Hendrix College, Tulane Law School, and attended graduate school at Oxford University in England.
He currently serves on the board of Pathway to Freedom, a faith-based prison ministry, and previously served on the boards of Our House, Big Brothers Big Sisters of Central Arkansas and the Florence Crittenton Home. His wife Elizabeth is from Camden, and they live in Little Rock with their three children, Mary Katherine, John, and Charlotte Anne. They are members of Immanuel Baptist Church.